Author and publisher, Jayneen Sanders, in partnership with EDVOS and Anglicare Victoria, have developed Hope – a story book and resource that addresses family violence in a way that is appropriate for children.
Hope tells the story of a child experiencing family violence, and is written to provide children in family violence homes with a sense of hope and to lessen traumatic effects of their own living situations. The book aims to reassure children that family violence is not their fault, and that they should be able to discuss their concerns and worries about family violence with any trusted adult (e.g. teachers, carer, police, and other family members).
Hope was developed to support adults on how to provide a safe and supportive response when children share their experience of family violence. The book emphasises that children are never to blame for family violence and that the accountability lies with the person choosing to use violence.
Hope includes a Safety Plan developed by EDVOS that can be used by health professionals working with children, early years educators, school teachers and any family members or friends who might know a child that may be experiencing family violence.
Proceeds from the sale of this book, through the Level Playground website, will go into EDVOS Primary Prevention projects and activities, including Level Playground.
Level Playground  is an EDVOS primary prevention of violence against women project that aims to work towards a society free from family violence, where children can break free from harmful gender stereotypes.
Alongside the book, the project working group have developed a range of supporting documents that are available to download. These documents include a worksheet that adults will be able to print and fill out with the child and an information sheet on what to do when responding to a disclosure of family violence.
Hope Supporting Document: This resource explains how to use the book to support a child. It gives you tips on what to do if you get a disclosure, provides signs on how a child may act if they are experiencing violence and provides details on some of the support services that are available to you and the child.  
Safety Plan: If you know a child that may be experiencing family violence like Jonathon, please take the time to go through this plan with them.
Hope Worksheet:

This worksheet was developed to c

apture the answers from the questions from the Safety Plan. This may help the child feel safe.


Ph. (03) 9259 4200
www.edvos.org.au 


Ph. (03) 9259 4200
www.levelplayground.org.au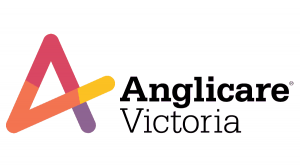 Ph. 1800 809 722
www.anglicarevic.org.au
---
WANT TO GET INVOLVED?
Contact Level Playground today to find out how!